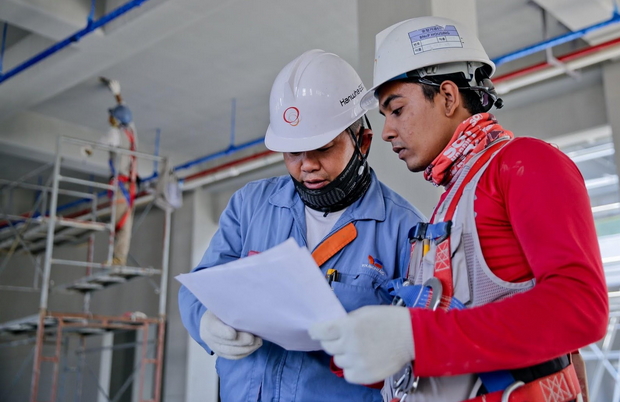 When you run a small business, you take a lot of responsibility on your shoulders. But one of the most important areas to focus on is making sure that your commercial premises are safe and secure. This not only preserves the health and safety of any employees you have working in the space, but it will also serve to protect any partners, clients, customers, or other individuals you have in the space too! Plus, when you have proper health and safety precautions in place, you'll face a much lower chance of being taken to court and having to fork out compensation to anyone who could become injured as a result of you failing to follow health and safety guidelines. As you can see, taking control of your commercial premises is essential on a moral ground, a financial ground and in principle. So, here are a few areas to focus on. They'll get you started out in the right direction! Including a Police Check NSW in your hiring process can mitigate your business risks.

Have Permanent Safety Signage
Every business should have some sort of permanent safety signage in place. You need to make sure that staff know where the nearest fire exits are in the case of a fire or fire alarm. It's preferable to make sure that these signs glow in the dark, so people can still see them if there's any kind of power cut. Another form of permanent safety signage is signs that highlight risks that cannot be eliminated in your workplace. This could be a "mind your head" sign for low ceilings or a "mind your step" sign for unexpected steps or sets of stairs.
Have Temporary Safety Signage
Temporary safety signage is important too. The most common example of this is a wet floor sign, which can be temporarily placed over leaks, spills, or other wet patches that pose a slip hazard until they've been cleaned and dried up.
Check Equipment Regularly
It's also important to have equipment and electrics tested regularly to ensure that they're not a risk and are in full working order. This means investing in high voltage maintenance and carrying out regular PAC test on things like laptop chargers in your commercial space.
Invest in Ergonomic Furniture and Equipment
If you're running an office space in particular, you need to invest in ergonomic equipment. When staff are sat still in one spot all day, you'd imagine they're pretty safe. But they are still at risk of developing chronic injuries or problems that could result in a court case on your hands. An example is repetitive strain injury or back injuries from incorrect seating. You need to invest in ergonomic furniture and equipment that prevent these issues. You can get everything from ergonomic chairs and desks to ergonomic keyboards, mice and more!
It's impossible to overemphasise the importance of health and safety in your workplace and, at the end of the day, it falls entirely on your shoulders to implement. Hopefully, the above examples will help you to set out on the right foot!