Written by

NewsServices.com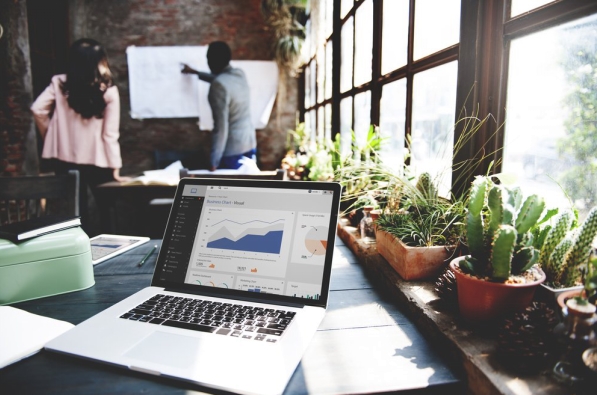 It is important to make your business appealing to all your potential customers, both in your online presence and offline in the physical world. This is because, although you may get most of your customers from online sources, there may be those that prefer the more traditional approach or may want to see your business in person to get a feel for the business that you are running before they place their order or spend their money with you.
Indeed, for most people, first impressions last and if that impression is not a good one then they are more than likely going to take their custom elsewhere to one of your competitors.
Where You Need to Check Your Online Presence
Website This is a critical area. As mentioned above, it is likely that this will be the first point of call for most if not all your customers, even if it is just to find out whereabouts your business is located.
Your website should be professional and easy to navigate and it should comply with rules and regulations such as those set down by the ADA. It should also fit your business and ooze quality. The best way to achieve this is to hire the services of an experienced and qualified website designer, who will not only make sure that your website looks the part but will make it bespoke to your business requirements.
Social Media With so many potential customers surfing the social media scene you will need to up your profile and get posting regularly to make sure that your business is in the public domain. Posting educational or informative posts is a very good way of engaging your audience and keeping their attention right to the end of your posts. Use different mediums such as photos, literature, and most importantly – video.
Indeed, videoing your best workers making items using machinery can spark interest, especially in those that have no idea how certain items are made or the skill that is required to make them. Some people will happily spend time watching robots working in car manufacturers because they not only find it of interest but also finding relaxing especially when put to music.
Chatbots Install the use of chatbots on your website so that your visitors are welcomed in a friendly manner whenever they click on your website. Encourage visitors to ask questions to establish a repertoire with your chatbot and start building that all-important relationship that could potentially end in a new customer and a sales order.
Make Sure That Your Offline Presence in the Physical World is Also Up to Scratch
Building It is important to make sure that your building provides a great first impression of a well looked after and cared for business. Indeed, customers turning up to a run-down, old, and uncared-for building will imagine the business to be very much the same inside and the attitude of those that run the business as well as those that work there to be very much of the same mindset. However, having a well-cared-for building that looks smart with legible signage, clean windows, and well-painted windows and doors will see a business that is indeed providing a quality service.
Exterior Area You should also look at the rest of your exterior area including any flower beds, pots, or ornamentation. If you do not have any of these, you may very well benefit from having some or at least some well-planted pots outside your entrance to entice your visitors in.
You should also pay particular attention to your boundaries and your parking lot. Boundaries should be well maintained, free from litter, and look fresh and tidy. Dealing with any graffiti or weeds should be high on your list, but not as high as getting any of your parking lot surfaces repaired should they need doing. You may be surprised to know the difference a well-maintained parking lot can have on the overall look of a business and if you are unsure of its importance, it is wise to learn more. The last thing that you are going to want to happen is to have one of your employees or one of your visitors trip and hurt themselves due to your parking lot surface being uneven or cracked and damaged. This would not only result in a lack of orders from the visiting customers but also a potential lawsuit, and should it happen to an employee, then you are going to lose that employee for however long it takes for them to recover and in addition to that, you are probably going to hit with a lawsuit from them too.
Reception You should make sure that your reception area is warm and welcoming for your visitors, somewhere where they can relax and maybe enjoy a cup of coffee while they wait to be seen. Ensure that they have somewhere comfortable to wait, out of the way so that they do not get disturbed but not tucked away in a corner where they can be forgotten. Where possible provide either a TV to watch or magazines for them to browse while they wait. This could be the perfect area to have some of your business's best work on display to show off the quality that you provide and the workmanship of your employees.