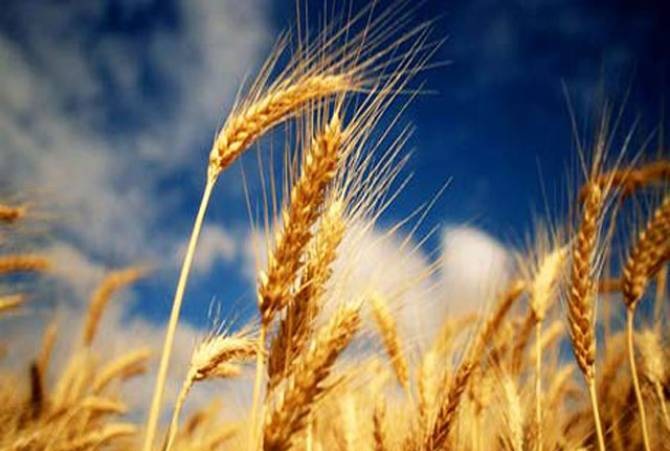 Cargill India launches Nature Fresh Sampoorna Sharbati Atta
New Delhi, July 14, 2014: Every Indian housewife has a desire to live true to her title of 'Annapurna', meaning giver of food and nourishment. She treats cooking for her family as her 'religion' and wants to ensure that every meal that she prepares for her family is freshly cooked, wholesome and nutritious. The Indian bread or 'roti' occupies the centre stage of the Indian food palate and is at its best when served fresh and hot!
The lady of the house often grapples with the challenge of retaining the softness and freshness of 'roti' when packed in tiffin for consumption after a few hours. To get the right texture and softness, a majority of the Indian households still trust their 'roti' from  the flour (also called 'Atta') made out of the wheat grounded at a neighbourhood stone-mill (called 'chakki'), which is the traditional Indian method of wheat grinding.
To recreate the traditional, authentic taste and aroma of wheatflour for Indian consumers, Cargill in India introduced a new variant called "Sharbati" toits existing trusted NatureFresh Sampoorna Atta(flour)portfolio.Indian consumerscan now serve tastier and softer rotismade from this wheatflour andget the premium chakki-like quality without the need to visit one. This new flour will be available in Delhi & nearby regions, and will be available at leading grocery stores as well as supermarkets.
Aseem Soni, Director - Consumer Packs, Cargill India, said, "Keeping in mind the tastes and preferences of Indian consumers, we have introduced a premium variant of wheat flour that we hope will satisfy the taste buds of manyIndian households. The Sharbati wheat flour variant will help these consumers to prepare one of the softest 'rotis', at the same time keeping alive the values of the 'chakki'-ground flour".
Grown mainly in seven districts of Madhya Pradesh (MP) state in Central India, the MP Sharbati wheat flour has carved a niche for itself because of its shiny and big sized grain. The dough of this wheat has higher water absorption qualities, is non sticky and hence results in softer and tastier 'rotis' which remain softand retain its original color even if consumed after a few hours.
Wheat is a staple food of the Indian consumers with a high level of consumption. India is 2nd largest producer of wheat, producing 85-90 million metric tons (MMT) every year, accounting over 12% of the total world wheat production. 40 to 45 MMT of wheat is ground to produce whole wheat flour, locally known as 'Atta', in these mills ('chakki').
While the Indian market is largely dominated by local flour mills, these mills are now facing competition from branded packaged flour manufacturers who are claiming better hygiene and convenience. With the rise of modern retail formats, increasing disposable incomes and health awareness, the category is undoubtedly evolving!
For further information, please contact:
Tarun Rekhi, trekhi@perfectrelations.com
+91 9818532035
Celebrating 25 years in India!
Cargill India Pvt. Ltd.


14th Floor, Building 9 A
DLF Cyber City, Phase III
Gurgaon-122002 (Haryana), India
Tel +91 124 2358939
Fax +91 124 2358973