The visit this week by Australian Foreign Minister Julie Bishop to China has once again put Australia's relationship with its largest trading partner in the spotlight.
Ms Bishop is meeting with key Australian business figures in China, to advocate even stronger economic ties, in the lead up to one of Australia's largest business delegations to China in April. 
The entry into force in December 2015 of the China-Australia Free Trade Agreement (ChAFTA) has removed Chinese tariffs on a vast range of Australian products, such as beef, horticulture and processed foods, as well as opening the door to other business and investment opportunities.
This will become particularly important as China transitions to a more consumption-driven economy – as latest figures from the National Bureau of Statistics of China show, total sales of consumer goods were up 11.1% year-on-year (nominal growth rate) to December 2015.
And as these two maps from Asialink Business show, China is a key driver of the regional and global economy, and a major consumer of goods exported from Australia and elsewhere.
Australia's agriculture sector, for example, which exported $9bn of products to China in 2014, is well-placed to take advantage of forecasts that China will account for 43 per cent of global growth in demand for agricultural products to 2050.
But despite the plethora of new opportunities, businesses need to do their homework and invest in building the capabilities needed to make inroads with China.
China's business environment can be very challenging and many organisations need to equip themselves with the skills required to succeed.
And while there is no one blueprint for success, here are five key areas to consider when establishing or growing business with China.
Careful planning is the key
It is important to be fully prepared and committed before investing in China.
The reality of China is often several degrees more nuanced and complex than new market entrants and investors initially expect.
China is not a single market and big differences can exist from province to province and industry to industry.
Understand the business environment
It is critical not to assume that doing business in China is just like at home.
You need to do your homework first: Thoroughly assess the risks and research the market.
Make sure you understand key demographics, your industry and your primary competitors.
Some companies hit hurdles when they tried to 'go it alone,' without obtaining enough understanding and knowledge about the Chinese business environment, culture and regulations.
Deal with the right decision-makers
Identifying and engaging the right decision makers and influencers is also crucial for success.
It is essential to connect and develop relationships with the key decision makers in senior hierarchical positions when you are locking-in your business deal.
Seek professional help when needed
If you want to launch successfully into China, a basic understanding of the Chinese regulatory environment is just not enough.
It is often necessary to get professional, experienced help with legal advice on regulations and strategic advice on issues like marketing.
Choose partners wisely
Due diligence is required when selecting a business partner who brings complementary resources and connections to the table. It is important to be proactive in developing, maintaining and nurturing these relationships.
Communicating clear expectations is essential.
You need to invest significant time and resources into understanding your business partner's expectations and ways of doing business.
Doing business with China could appear daunting for new comers. Find out more about developing the essential skills you need to do business successfully with China.
Asialink Business is Australia's National Centre for Asia Capability. The Asialink Business China Country Starter pack provides comprehensive and practical information for organisations looking to get started or expand in China.
Maps: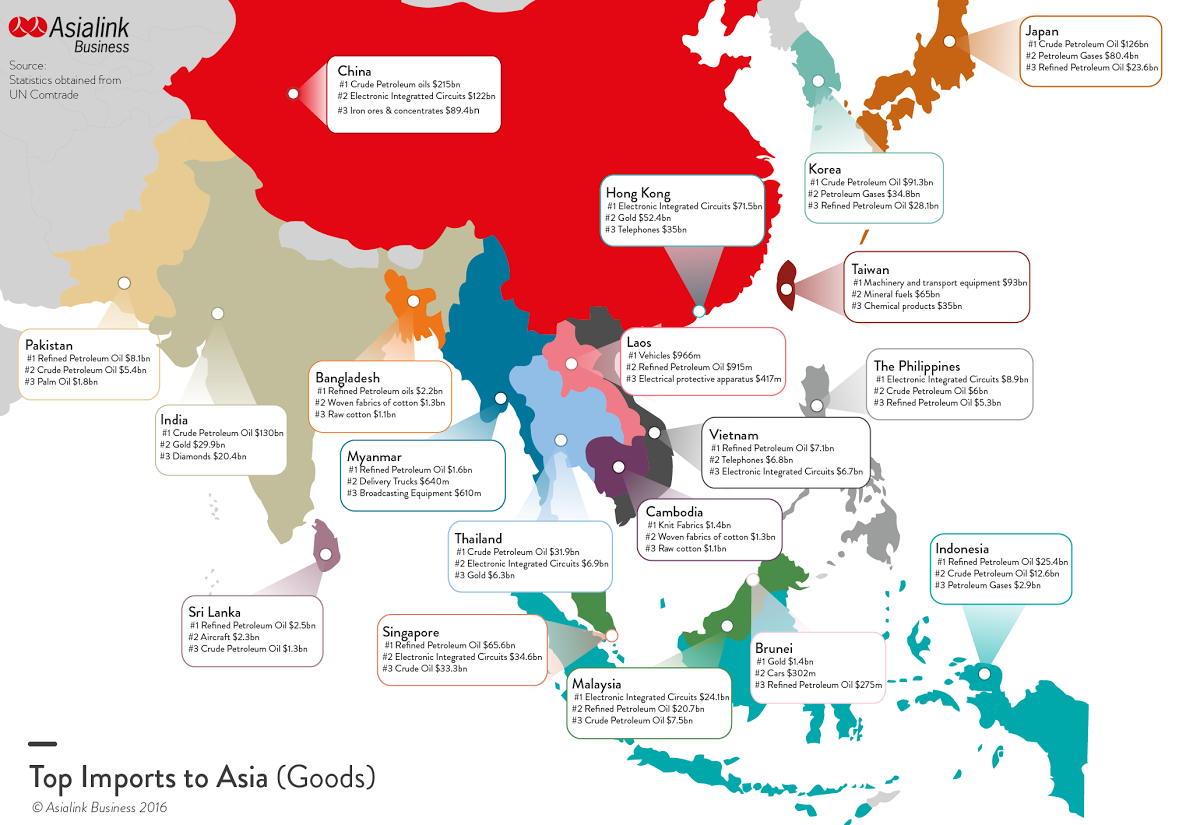 Figure 1 ("Imports map1.png")  shows the major goods imports across each Asian market.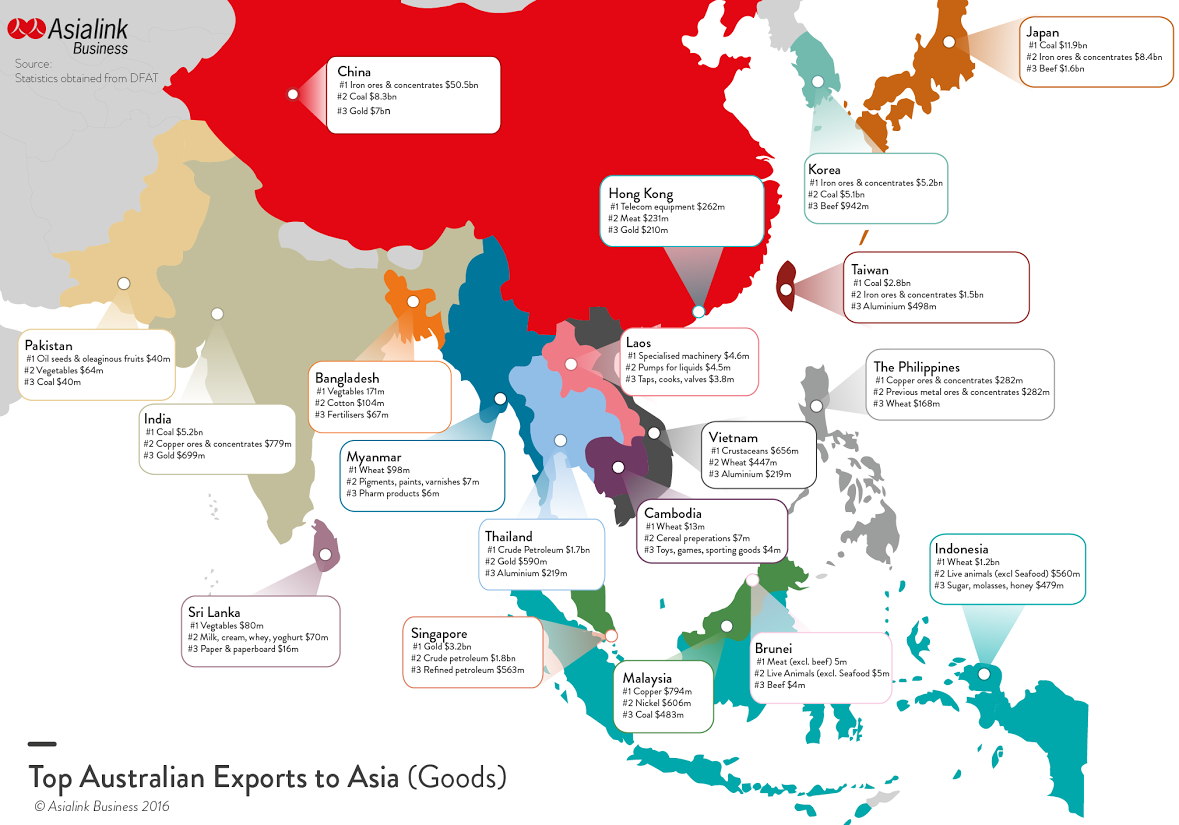 Figure 2 ("Exports map2.png) shows Australia's major goods exports to these markets and suggests the ample opportunity that exists to diversify further these trading relationships.