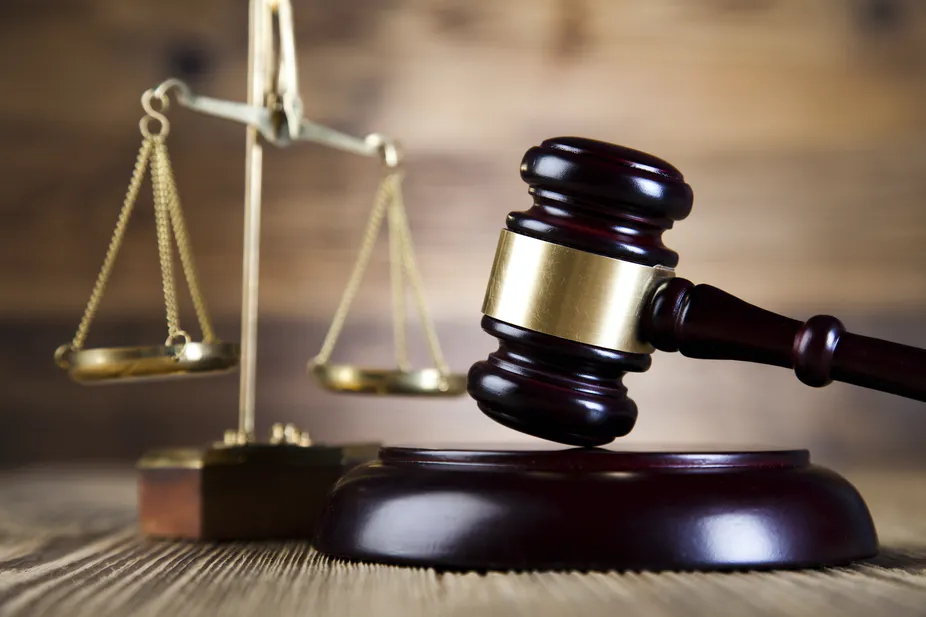 What jobs can you get with a degree focused on criminology, policing or criminal justice? If you are interested in a career path that allows you to fight crime, solve problems, work with others, help people and do something different every day, this could be an ideal pathway for you. And, there are plenty of career options available with something to suit everybody. Fast-paced careers on the front line of fighting crime might be ideal for you if you want to do exciting work, while a job as a crime scene investigator might be a better fit if you prefer a scientific role where you can work more sociable hours and get to put your problem-solving skills to the test.
Earning a criminology or criminal justice degree can help you get hired for a wide variety of job positions within the field. Police officers certainly make up the biggest percentage of law enforcement professionals, but there are many further career options that you might want to consider, from computer forensics to working as a probation officer. You can certainly find a job that is a good fit for your unique interests and talents within the criminal justice field. Here are some options that are available:


Probation Officer
Probation officers are responsible for monitoring parolees who are released from the corrections system, to ensure that they abide by the terms of their probation. In this role, you may be expected to:
*  Explain probation terms to ex-inmates upon their release

*  Schedule regular meetings with parolees to discuss their progress, answer questions and provide support

*  Offer support with finding employment, housing, and making other adjustments

*  Conduct drug and alcohol tests to ensure that parolees are abiding by these terms of probation if relevant
Typically, a probation officer will be assigned a caseload of parolees who they will work with on a one-to-one basis. You may be working with parolees from your office or from within their homes. This role is an excellent chance for you to make a positive difference in the lives of others as you will be a key figure in helping ex-offenders adjust to life outside of the correctional system and helping them live fulfilling lives free from crime.


Police Officer
By far, police officer roles are some of the most popular in the criminal justice system, and the demand for good cops is expected to grow by 7% before 2026. Police officers work on the frontline of the criminal justice system and are responsible for not only apprehending criminals and arresting suspects, but helping to prevent crime through the visible presence and by working closely with the community.
Every city and town needs the police force, so you can be sure to find work suitable for you wherever you go. Most police officer roles do not require you to have a degree or relevant qualification since training is provided once you are employed, but you can certainly help to set yourself apart from other applicants with a BA in criminology or policing. Follow this link to find out more about the value of these degree programs and why they are worth the investment.


Correctional Officer
The criminal justice system doesn't stop once an offender is apprehended and sent to prison. Correctional officers or guards are needed to work primarily within prisons to supervise and assist inmates who are doing time. Correctional officers are needed in all prisons to provide support to the offenders within them, ensure that rules are being adhered to and run the daily schedule of the prison. This is also an often fast-paced, interesting career role where you might be:
*  Supporting new inmates on their arrival at the prison

*  Providing inmates with basic supplies

*  Ensuring that inmates are given the correct medicines and treatments when needed

*  Providing support to inmates who are experiencing difficulties or problems

*  Resolving conflicts between inmates and keeping the police

*  Supervising prison visits with families and friends

*  Helping inmates with finding work inside of the prison or improving their education


Private Detective
If you're interested in detective work and would like the idea of being your own boss, a criminal justice or criminology degree could be just what you need in order to pursue a career as a private detective. These detectives often assist local police forces and police detectives, but more often, they take on cases in the private realm that do not always involve a criminal aspect. Private detectives may have a range of responsibilities, including:
*  Conducting background checks

*  Uncovering information relating to divorce or custody cases

*  Working alongside a lawyer

*  Supporting criminal investigation cases
While this career does not involve working directly for the police force, it certainly requires a strong knowledge of forensics and the law that applies to surveillance and collecting evidence. Many private detectives are people who have previously gained experience working as a police officer or detective.


Security Guard
Wherever there are people or property to protect, security guards are in demand. Private security guards are hired to patrol areas where they are assigned, and look out for any suspicious or unusual activity which must be investigated. They are responsible for ensuring that all safety guidelines are adhered to and enforced.
Working as a security guard may often mean that you work together with law enforcement and/or the military in order to prevent and deter crime, and ensure the safety of the community in which you work. Because of this, a degree in criminology or criminal justice can certainly provide a boost if you are interested in pursuing this kind of career.


Crime Scene Investigator
If you are interested in a career that combines both science and criminal justice, working as a crime scene investigator could be an ideal choice for you. Today, the field of forensic science is forever growing, and there are constantly new and emerging technologies and techniques that you will learn how to use in order to gather evidence from the scene of a crime and catch the perpetrator. As a crime scene investigator, you will be tasked with attending crime scenes to look for:
*  DNA

*  Blood spatter patterns

*  Fingerprints

*  Clothing

*  Identifying objects

*  Shoe prints

*  Tire tracks

*  Anything else that may be of use to solving the crime and apprehending the perpetrator.
Your role as a crime scene investigator is hugely important in the field since without CSI professionals, it would be difficult to safely and correctly lift the necessary evidence from a scene. Bear in mind that this job is not always easy and there will be times where you may be required to attend potentially upsetting and gruesome situations like murder scenes. You will usually need to complete a master's degree in forensic science before you can work in this role.


Computer Forensics Investigator
If you want a role where you can combine working with computers and fighting crime, consider becoming a computer forensics investigator. Today, individuals skilled with finding evidence on computers and other technological devices are in greater demand than ever before, as much of the evidence pointing perpetrators to a crime can be found online, on computers and laptops, and on smartphones. Criminals might try to destroy electronic evidence of their crimes by deleting it or inflicting damage on the device; in your role, you will use advanced data extraction techniques to recover information that criminals thought they'd gotten rid of. You might:
*  Recover deleted texts, emails and messages from criminals' devices

*  Use cell phone tracking techniques to determine the location of a suspect at the time that a crime was committed

*  Look for other electronic evidence, such as cell phone proximity of the victim and suspect at the time a crime was committed

*  Give expert evidence in court
Blood Spatter Analyst
If blood doesn't make you feel queasy and you want to help catch the perpetrators of some of the most violent and gruesome crimes such as assault and murder, you might consider a career as a blood-spatter analyst. These professionals are expert forensic scientists who specialise in the physics, chemistry and biology of spilled blood. In order to become a blood-spatter analyst with a criminology or criminal justice degree, you will need to undertake further study in forensic science and special education in blood spatter.
Blood can often be one of the most critical clues in a crime scene, but understanding the specifics of it can be a very intense, specialised process. As a blood-spatter analyst, you will be trained in recognising all aspects of blood at a crime scene, such as:
*  Who it belongs to

*  How it got there

*  Which direction the blood came from if it is splashed onto surfaces

*  The weapon that caused it
You will be responsible for visiting crime scenes to locate and preserve blood samples before conducting an in-depth analysis at the lab, which might include experiments in order to try and replicate certain blood spatter patterns.
The criminal justice system offers a wide range of diverse and interesting career roles that you can pursue with a degree in criminology and criminal justice, plus further specialised education for some professions. Whether you prefer to work in an office, a lab or in the public, there's something for everyone.