Being stuck at home during the pandemic has been challenging for a lot of people. Sadly in many locations, lockdowns and shelter in place orders are still commonplace. However, that doesn't mean that you have to sit around twiddling your thumbs. In fact, there are plenty of fun activities you can do. Keep reading to find out what they are. 
Taking up gaming 
First of all, being in lockdown due to the Coronavirus is not anything like what other generations have experienced. This is because of all the tech we have available to us, which means we can stay in pretty much constant contact with the essential people in our lives. 
Of course, tech also provides many opportunities for home entertainment, including watching up with our favourite box sets on Netflix or battling friends and strangers from all over the world in video games. In fact, many people are relying on their virtual life to keep them happy and amused during the pandemic, not to mention staying in contact with other people. 
Unfortunately, all of this can come crashing down rather quickly if you experience a problem with your console, PC, or laptop. After all, if you have nothing to run your video games on then a significant part of your lockdown entertainment will not be accessible to you. 
The good news is that by finding a shop that offers local laptop repairs, you can minimize any downtime you do experience. Something that can make all the difference when gaming has become the activity you do most during a lockdown. 
Backyard camping 
Of course, staying inside to play games all the time isn't recommended. After all, even during a lockdown, we need access to fresh air and sunlight. The good news is that you can get this by
treating your backyard
as your own personal campground.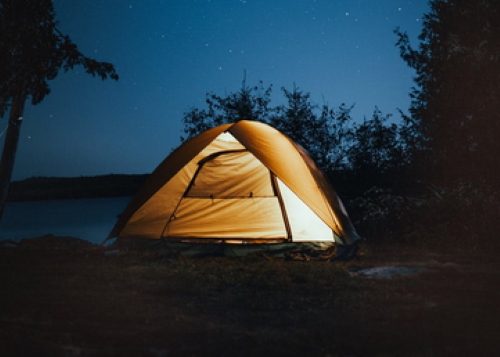 This isn't difficult to do either as all you need is a pop-up tent which takes seconds to pitch. Then you can add even more fun with a BBQ and some adjustable sun loungers. Be sure to set everything up facing away from your house, and it will feel almost like you are on a regular vacation! 
Get baking 
Another popular lockdown activity has been baking. In fact, due to more time at home, many people have been trying their hand at baking their own bread. Something that traditionally is usually a time-consuming process with all the driving and kneading. 
In fact, baking bread, especially sourdough, has become so popular during lockdown that for a time getting the tools you need was very difficult. Fortunately, things have returned to normal now, and supply chains can handle the rise in demand. Something that means now is the perfect time to stock up on proving baskets and other equipment and finesse your bread-making skills. 
Of course, there is no law stating that you must bake bread rather than any other delicious dish. You may wish to try homemade cakes, cookies, or even pastries like croissants during the lockdown period. Something you can find a tutorial on below.