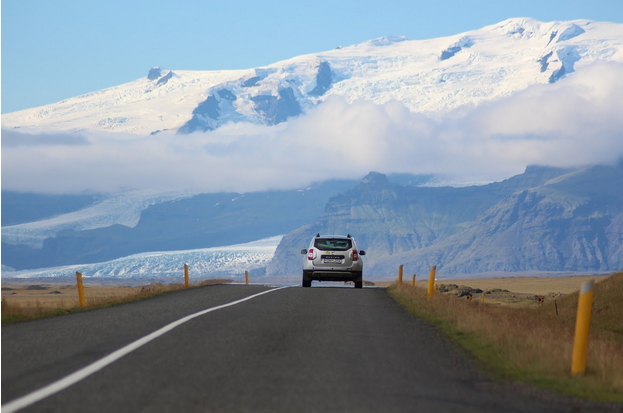 For very obvious reasons, most of us are currently living in a reality where our
travel
options are much more limited than they used to be. However, there are still great ways to get out there and have a great time while staying safe as we do so. One way is to head out on a road trip and to stay distanced from others by remaining in our own vehicles. If you're going to do that though, you first need to get your car in great shape so it's ready for the journey.


Check All the Fluids
First of all, you check all the relevant fluids that your car requires in order to run properly. Of course, each car is different, so you'll need to make sure that they're all topped up according to the needs of your particular vehicle. You should pay particular care and attention to the transmission fluid because this is more important than many drivers even realize.
Test and Replace the Brake Pads if Necessary
It's a good idea to have your brake pads properly tested before you hit the road on a very long road trip. You never know what problems might be lurking there or how close the brake pads are to simply giving up the ghost. Brake pads can last anywhere between 25000 and 70000 miles depending on the make and model. If it's been a long time since yours were replaced, it's something to think about.
Check Your Tires for Wear and Tear
Your tires should also be checked for general wear and tear because this can be a real problem when you're on a road trip. It's especially important to have good grip on your tires if you're going to be driving on a variety of terrains where good grip will help you get from A to B. Check them to see if there's plenty of tread left and if there isn't, it might be time to have them replaced.
Make Sure the Engine is in Good Shape
It's a good idea to get your fuel injection system serviced before you head out on your trip because this is one of the things that has the biggest impact on the quality and performance of your engine.You should have the general quality of your engine checked to ensure it's in good shape too.
Clean it Inside and Out
Your car should be cleaned inside and out if you want to make sure it's comfortable and ready for the trip ahead. It seems like a small thing but it'll make a big difference if you're going to be spending a lot of time in your car on the trip.


A road trip can be a whole lot of fun for your family. But what's not fun is having your car break down on you or cause you problems along the way. That's why it's so important to make sure that you take the steps we've discussed above and get your car in the right shape for your road trip ahead.