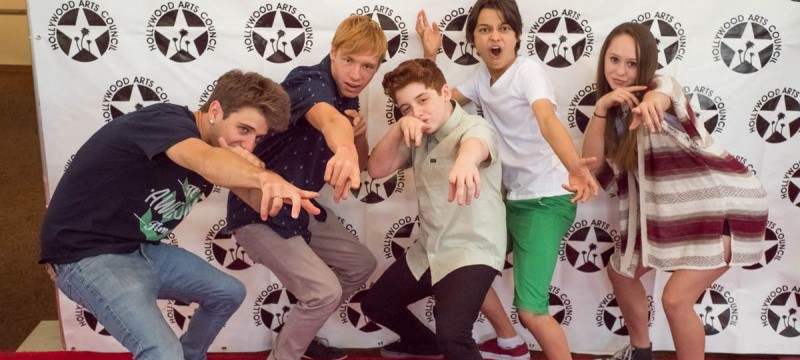 Hollywood – (September 28, 2015) The Hollywood Arts Council will present the 5th Annual Spirit of Old Hollywood Gala on Sunday, October 25th at the historic Villa Carlotta on Franklin Avenue in Hollywood from 6 – 9:30pm.
Central to the evening's festivities are guided ghost tours of the historic property led by international celebrity psychic and medium Patti Negri. "The Villa Carlotta has such a rich history. My initial visit to the property was incredible – it promises to be a very active night indeed," remarked Negri, who was recently voted number one psychic in the United States. "The Carlotta has been home to so many celebrities from Hollywood's Golden Age – we are thrilled to have the opportunity to host this event in this magical place." Negri is chair of the event and a trustee of the Hollywood Arts Council.
The historic Villa Carlotta was home to actor Edward G. Robinson, producer David O. Selznick, director George Cukor, writer and famed gossip columnist Louella Parsons, actress Marion Davies and architect Wallace Neff. Rickie Lee Jones was a longtime resident, and Jim Morrison of the Doors used to pen poetry and songs in the courtyard. Louella Parsons wrote her popular gossip column from her two-bedroom town home there.
In addition to the ghost tours, the spirited evening includes gourmet food and beverages, and live music featuring the Hollywood Rhythm Kings. David Warren, chair of the Hollywood Arts Council's board of trustees noted the event, now in its fifth year, is fast gaining momentum, "In addition to increasing membership and raising awareness of the work of the Council, this is truly one of the most fun, unique and exciting events in Hollywood," said Warren.
Tickets for the evening affair are $100, and include membership in the Hollywood Arts Council, all food and drink, the ghost tours and the opportunity to bid on a silent auction to win a seat for a séance conducted by Ms. Negri. Shauna McClure, executive director of the Hollywood Arts Council noted that the event will likely sell out early.
Members of the Hollywood Arts Council are offered admission for a discounted rate of $75. Old Hollywood glamour period or Film Noir attire is suggested, and prizes are awarded for best dressed. Space will be limited.
Tickets are available by phoning the Council office at (323)462-2355 or online through Eventbrite at 5th annual spirit of hollywood.eventbrite.
The Hollywood Arts Council, a 501( c )3 non-profit, is an action-oriented organization that works for the benefit of the Hollywood community through the arts. Founded in 1978 to insure that the arts play a vital role in revitalization plans then underway, the Hollywood Arts Council has been providing programs and advocacy to the Hollywood community, and artists and arts organizations working in Hollywood for nearly four decades. For more information about the Hollywood Arts Council visit www.hollywoodartscouncil.org.