Written by

Katherine Stevenson
ARCADIA by Tom Stoppard
8 February to 2 April 2016. Opening Night: Friday 12 February 2016
Drama Theatre, Sydney Opera House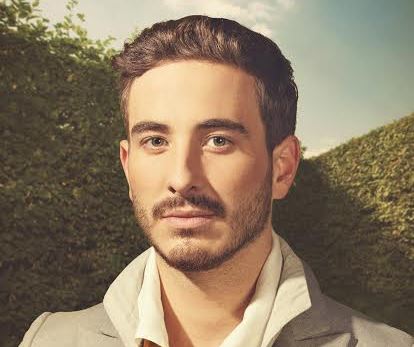 Tom Stoppard's Arcadia, widely regarded as one of the 20th century's greatest plays, is a ravishing comedy, a literary sleuth story, a touching period romance and a scientific exposition all rolled into one. For Sydney Theatre Company's new production, director Richard Cottrell collaborates again with Arms and the Man set designer Michael Scott-Mitchell, costume designer Julie Lynch, and lighting designer Damien Cooper. Performances are at the Drama Theatre, Sydney Opera House, from 8 February 2016.
At a grand old country estate in 1809, bright young Thomasina (Georgia Flood) is inventing chaos theory a century too early.  All around her at Sidley Park, the other inhabitants, including her tutor Septimus (Ryan Corr), her mother Lady Croom (Blazey Best), poet Ezra Chater (Glenn Hazeldine), and the long-serving butler Jellaby (Jonathan Elsom), are consumed with illicit romances, secret handwritten notes and the challenge of a duel. Two hundred years later, in the very same room, pompous scholar Bernard (Josh McConville) and garden historian Hannah (Andrea Demetriades), are hooked on the past's unsolved mysteries and try to piece the truth together from the puzzling fragments that remain.
In a dazzlingly conceived and constructed plot, as the past intermingles with the present, Stoppard alchemises theories of Romanticism and the Enlightenment, reason and irrationality, Newtonian physics and the second law of thermodynamics, in a play that is at once funny and profoundly moving.
Sydney Theatre Company's association with Tom Stoppard includes the Australian premieres of a number of his plays including Arcadia in 1995 and The Real Thing in 1985. More recent productions include 2008's Rock 'n' Roll and the 2009 hit production of Travesties, also directed by Richard Cottrell with designs again by Michael Scott-Mitchell and Julie Lynch.
Cast: Blazey Best, Ryan Corr, Honey Debelle, Andrea Demetriades, Jonathan Elsom, Georgia Flood, Julian Garner, Glenn Hazeldine, Josh McConville, Will McDonald, Michael Sheasby, Justin Smith
Director: Richard Cottrell. Set Designer: Michael Scott-Mitchell. Costume Designer: Julie Lynch. Lighting Designer: Damien Cooper. Composer & Sound Designer: Steve Francis
Box Office: 02 9250 1777.  www.sydneytheatre.com.au
Tickets from $75 (fees apply)
Suncorp Twenties (tickets for just $20 for every performance by STC) become available for Arcadia from Tuesday 2 February. Suncorp Twenties are released for sale every Tuesday at 9am for the following week's performances (Monday to Saturday).