Prices seem to be on the rise at every moment, and the big milestones in life are becoming out of reach for many young couples. With property and rental costs increasing by the week, it's no wonder that so many young professionals are keen to get onto the property ladder as soon as they're able. People would rather spend their hard earned income on their own assets, rather than pay towards someone else's mortgage. However, it's becoming a struggle, especially for those who don't have the help of mum and dad. House and apartment buyers are getting younger, and are becoming more savvy about the property market, because they have to.
Property is definitely an appealing option for all, but, only obtainable for those who can afford it. Those in long-term relationships automatically have the advantage of two incomes and are more likely to be accepted for a mortgage, especially if they've been able to save a decent deposit through flat or house sharing previously. Many individuals and couples are now choosing to move back in with their parents so that they can save quickly and invest in property as soon as possible. The same goes for those who are engaged; a wedding is an expense that young couples would rather wait for until after they've moved in to their new home. More seems to be expected from young couples due to social media, however, they don't all have the means to achieve what they want and see online.
It would seem that priorities have changed, and the traditional proposal, followed by a wedding and property investment, has switched places. There is far more likely to be a trip to see a financial advisor at the bank together to discuss mortgage rates and options, than there is to walk down the aisle. Times have definitely changed, and they'll continue to do so as each generation's priorities shift. It's crucial that young workers are thrifty with their money; it's a struggle to get a balance between living a great life, travelling, and buying desirable items, and having the picture-perfect Pinterest home, or big, photogenic wedding. Perhaps previous generations were just more accepting of their circumstances; however, there certainly wasn't as much exposure to the rest of society and the world, as there is today.
Young couples are aware that they need to be cash-savvy, whether that's for a wedding, a property, a new car, or travel plans. But, how are today's nearly Mr and Mrs' getting by on a budget, and still making the most out of a demanding life?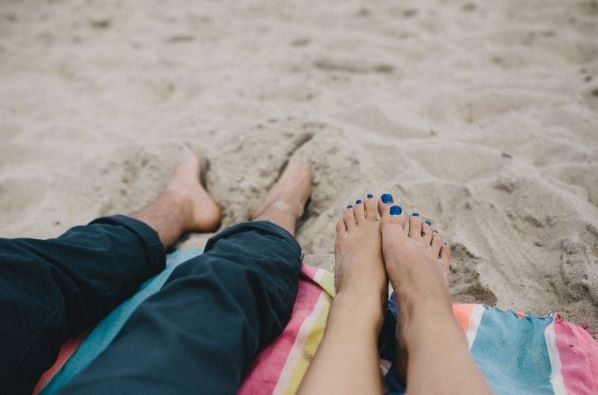 Smart Property Choices
As previously mentioned, young couples know when they need to save, and if their biggest expense is rent; it's often time to downsize or move back into the family home. Although there is a lot of pressure from what people see online, the internet provides access to a vast array of services, advice, tutorials, and ways to ensure you can make the most out of what you have. Property is no different; whether a couple chooses to buy a derelict property to renovate over time, or they choose to utilise a Townhouse Building Company to build something exactly within what hey can afford; all options are being explored and taken advantage of. With better transport links in today's society, there's also more chances to move further afield, and it's always the younger generations who seem to discover and create those "up and coming" areas of a city or town.
The Pinterest Effect
Although many of the weddings seen in magazines, online blogs, and in the media are unattainable dreams to many of today's young fiances; the online space has provided many with excellent budget alternatives. Pinterest, YouTube, Instagram, and an array of other websites and social media platforms allow everyone to share their creativity and skills to those who need some inspiration. Everything from budget wedding decor that would cost a fortune in a store, to how to bake your own cake tutorials are out there, and the cash-savvy are making the most of them. Gone are the days of buying and hiring everything for your wedding, home, and garden; there seems to be a hands on attitude and an increase in popularity for DIY.
Shared Experience
A constant stream of online articles, blogs, and images means that young couples can learn from the mistakes that have gone before them with ease. There are a plethora of places you can learn about someone else experience, whether it's with a bank, product, health condition, or company; there's a review and a write up for everything. This is ensuring that today's young couples are getting more savvy, and with all the new challenges they'll face with their cash; they'll have a wealth of relevant and useful information at their fingertips to make the most of.