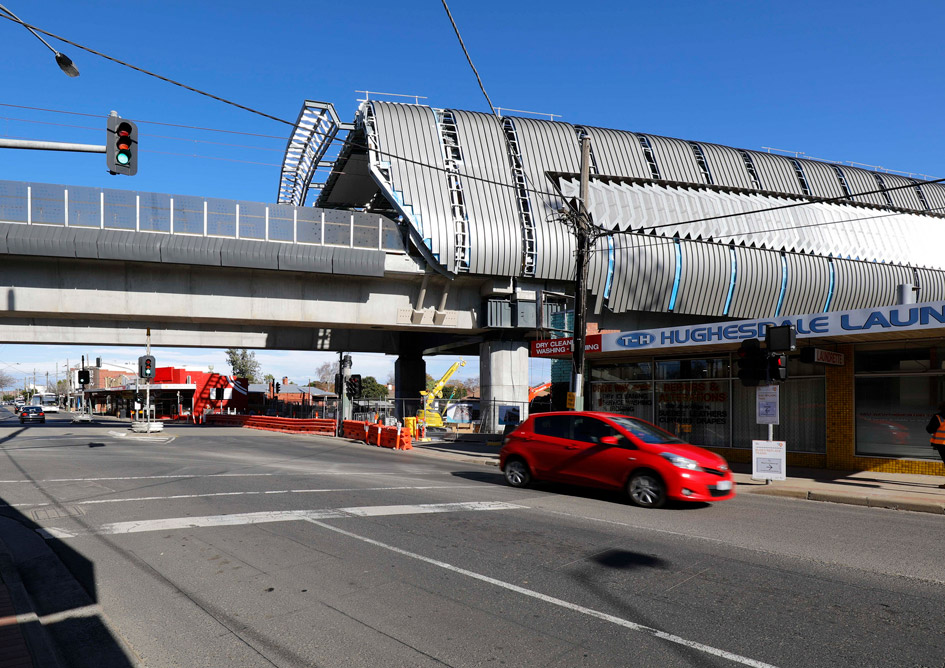 If you live in a big city or need easy access to one, having public transport systems is absolutely crucial. For areas like Sydney, Melbourne, Brisbane and the Gold Coast, making the commute to the CBD by car and having to find parking can be a massive mission. Being near a train station is a major consideration that many buyers and renters make.
Luti Consulting in Sydney did their Transit Urban Renewal Value Creation study from 2000 to 2014. As part of this study, they looked at whether or not properties with closer proximity to train stations were more likely to have increasing prices. They found that properties within 400 metres of a train station had an average price growth of 4.5%.
You might also notice that areas where new train stations have been announced are primed for growth. For example, in Sydney's Hill District, demand for property in the area increased significantly after the new Metro train stations were introduced. Even now that they've been in operation for almost a year, areas around the train stations are getting lots of interest.


What are real estate agents saying?
Jay Bacani, director from Manor Real Estate in Baulkham Hills, explained that the Metro Line has had a major impact on the area. He said, "I think the news of the Metro Line coming - even during the time when it was being built - definitely had an effect."
In particular, he's seen that properties within 1km from the train stations have had more interest. He said, "Since then there's obviously been a lot more demand in areas that have the new Metro Line. We have had increased interest coming from areas like Parramatta and the city, buying property in suburbs with access to the Metro Line - especially those within a 1km radius. I think the whole Hills District has benefited because it's attracted a lot of buyers in the area."
People looking into the market are always curious about the public transport facilities in a local area. This is evident even in areas that aren't as crowded as Sydney. Ryan Murphy, residential sales professional from Ray White in Marsden, has seen this in Queensland's Logan region. He said, "Many buyers ask how far my properties are from the train station."


Final words
Ultimately, if you're looking to invest in a property that will continue to be in demand, a property near a train station might be ideal. Furthermore, areas that are announcing new train stations are generally areas that are set to grow and have further developments into the future.
Guest author: Ellen Orton is the Head of Business Operations at OpenAgent.com.au, an online agent comparison website helping Australians to sell, buy and own property.