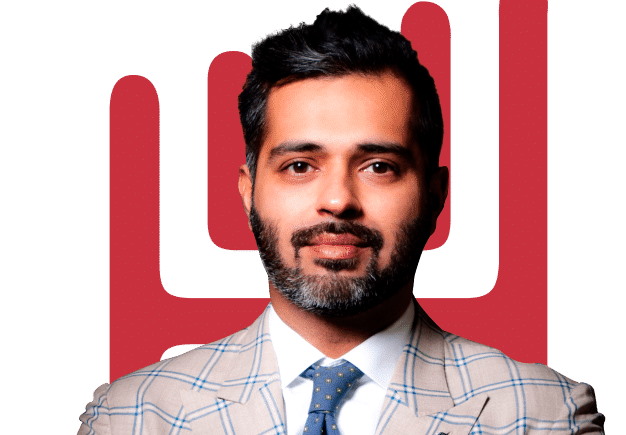 Have you shifted to the new normal?
Staging events have drastically changed since the new coronavirus pandemic made its presence known. Stay-at-home orders and work-from-home setups have forced the events industry to adapt to the changing times. If you have a company or are managing one, you also need to adjust to current realities -- including planning and managing virtual events.
From hiring a reputable and experienced event presenter to finding ways to make your virtual gathering as engaging as possible, we collated some of the best tips to help you make your event a success.


Virtual Victory


To say that COVID-19 has changed people's lives is an understatement. It has not only transcended physical barriers but also seeped into the cultural and social fibres of society.
Changes that happened to help people adapt to the new normal have taken place and continue to evolve as varying levels of pandemic-related restrictions and protocols are being fine-tuned and revised accordingly.
The live events industry is one such sphere that has been dramatically affected by the pandemic. Physical distancing and other health and safety considerations have put a halt to several activities, including corporate launches, marketing gimmicks, and theatre and performing arts, to name a few.
However, humans seem to be fashioned in a way to be resilient. Humanity has refused to back down from the unseen enemy and continues to find ways to survive. Little by little, people have gone on with their lives, and so have businesses. From independent start-ups to giant corporations, live events have started to gain traction once again.
It may not be business as usual yet (or at least not like how it used to be), but transitioning to virtual events have given companies and individuals some leeway. It has given people a viable tool to reach their respective audiences in a safe and controlled manner. Occasional technical difficulties aside, virtual events have breathed new life into an otherwise dying mode of communication.
Thanks to the wonders of technology, people have again found a safer way to communicate and exchange ideas using various tech tools. From using video and web conferencing platforms to investing in virtual event software, live events have been given a new lease on life.
If you're thinking of using virtual events to elevate your corporate or private affair this year, then our top five tips will guide you to victory. Here are some points you should take to heart:


1. Plan Well in Advance
If you want to host a virtual event, it is best to get things started way in advance. Ideally, you should have at least three months to plan a virtual event. This will give you enough time to create a concept, secure a budget, and attend to specific details that will ensure a smooth-sailing ride.
While you may not need to go through booking physical venues that will hold your guests in, you will need to look at other factors. For example, you may need to check your technical capabilities for hosting a virtual conference or show.
Do you have a reliable Internet service connection? Will you have your event website, or will you use a video streaming or webinar platform?
You have to consider these things since a virtual event will be leaning heavily on the technical reliability of your setup.


2. Invest in an Event Presenter
Not everyone is born to be a virtual event host or presenter. You cannot just appoint a member of your team to be the MC, especially if public speaking is not their strongest suit. You need a professional event presenter who has the experience and expertise in engaging the audience. Someone without the correct event hosting skills can kill your event's buzz and lead your viewers to disengage.
Besides hosting a virtual event, a professional event presenter can also act as your facilitator or moderator. It's good practice to hire one, so you can be sure that your event stays on track. The event presenter can take note of the time, announce and assist when the audience needs technical guidance on logistics, access technical support, and handle questions from online guests.
Event presenters can also introduce speakers, manage transitions from one event topic to the next, and exercise crowd control in virtual rooms (e.g. remind the audience to reserve questions after the presentation).
Your speakers or resource persons will also appreciate you hiring a professional event presenter because, with one, they are free to focus on presenting their material without being distracted by chat comments or other interruptions from the audience.


3. Leverage Technology
When staging a virtual event, leveraging the latest technology will work to your advantage. There are several web or video conferencing platforms that you can utilise for small to large events.
Ninety percent of event marketers are convinced that technology can contribute a positive impact on their events.
That is why you can also invest in augmented reality (AR), mixed reality (MR), or virtual reality (VR) event software to create a more interactive and exciting virtual event. Through these tech tools, you can recreate a physical environment or create an entirely new world. It can provide a break for guests who are already experiencing Zoom fatigue or overfamiliarity with the usual web conferencing tools.
3D virtual reality-powered environments help facilitate a richer and more involving atmosphere. This is made possible by high-quality audio and visual elements. At the same time, you can also brand and customise the virtual setting based on your requirements.


4. Connect People
Despite the remarkable features of technology-driven tools, it is still important to infuse your virtual event with warmth. You can do so by incorporating breakout sessions or creating social rooms where your guests can mingle with other virtual attendees.
Much like face-to-face events where people hobnob and network, a virtual event should also still be a tool for communication between humans, albeit with technology. That is why an event presenter is useful in these circumstances to facilitate discussion in breakout rooms or manage the crowd and encourage interaction.


5. Remember the Follow-Up
A successful virtual event does not end when all participants have logged out. Your job continues even after the activity because you need to check event turnout and other metrics.
In most cases, you still need to contact the people who attended the event to get their feedback or share further information. Some marketers even still try to get in touch with invitees who could not make it to the event in the hopes of getting a conversion.


Achieving Actual Results


Virtual car shows, product launches, career fairs, trade shows, and many more are now the norm.
Shifting to the new way of presenting products or sharing information is now an accepted medium. In fact, 84 percent of companies even shared that they spent less money on virtual events compared to in-person events. If you want to stay in contact with your current customers or gain new ones, virtual events would be the way to go.
Just remember to plan ahead, hire a professional event presenter, look into using advanced technology, remember to include the human factor, and never forget to follow-up on your guests.
AUTHOR BIO
Hisham Wyne is an internationally recognised MC, broadcaster, presenter and moderator who helps the world's best-known brands create memorable occasions. He regularly hosts conferences, panel sessions, gala dinners and award ceremonies for some of the world's best brands. With 150+ events under his belt, Hisham is the professional speaker that brands and agencies turn to when interviewing, engaging, and entertaining government VVIPs and Hollywood celebrities.
Twitter: https://twitter.com/HishamWyne LinkedIn: https://www.linkedin.com/in/hishamwyne/