We all know that we need to exercise often in order to be healthy. But for a lot of people, going to the gym day in and day out can become quite dull and boring for a lot of people. If you find that this is how you feel about it, then you will become less and less motivated and you can really have a negative attitude towards it. And that is never going to be something that will help you to stick to an exercise regime; achieving your goals, whatever they may be, just won't be a priority anymore.
Exercise is something that is so important for
overall health
and wellbeing. Exercise can help to improve your mood, gives you more energy and help you to fight fatigue, and can promote endorphins (happy hormones), and your self-confidence. Even with all of that, you can find yourself becoming a little bored of things, so it is really important to switch things up a little. Instead of hopping on a treadmill for hours on end, you could run locally, head to a local park, or join an outdoor exercise class. 
Whatever you decide to do, you need to make sure that you start with a positive attitude, but choose something that you enjoy, so it will help to provide some motivation, as well as mean that you'll enjoy going to the class. Something like a group exercise class or trying something new like a 'tough-mudder' style race can be fun, but give you a great workout all at the same time. So here are some ideas to help you to stay motivated and help you to stick to an exercise routine.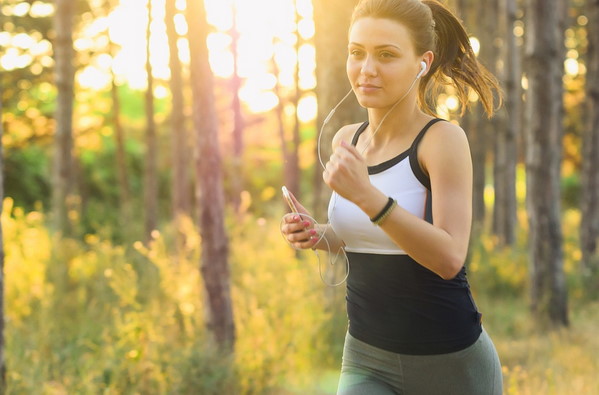 *  Exercising with a friend is a great way to workout, as there is some accountability. It is hard to call up a friend and say you can't be bothered to workout, so you're much more likely to stick to your planned session. A trainer   can help in the same way, but of course, there are costs associated with that.
*  Trying something new is another fun way to get moving. If you enjoy it, or see it as a challenge, but in a fun way, then it can help you to stick to it. For example, you could look into martial arts or

Kung Fu training

for a change, or perhaps you could try something like pole fitness, aerial yoga, or a Zumba classes. 
*  Using nature is a great way to exercise, and you get some much needed vitamin D at the same time too. You can quite easily turn any park into a personal gym of your own. You could try bodyweight exercises like squats and so on, as well as pullups and dips using a bench and trees. You can quite easily customize your fitness routine and then you will never get bored.
*  If you have a bit of a competitive edge, then having a sport and a team can be a good way to exercise. So check local teams and see if you can get a trial and get on a team. The camaraderie can really help too.