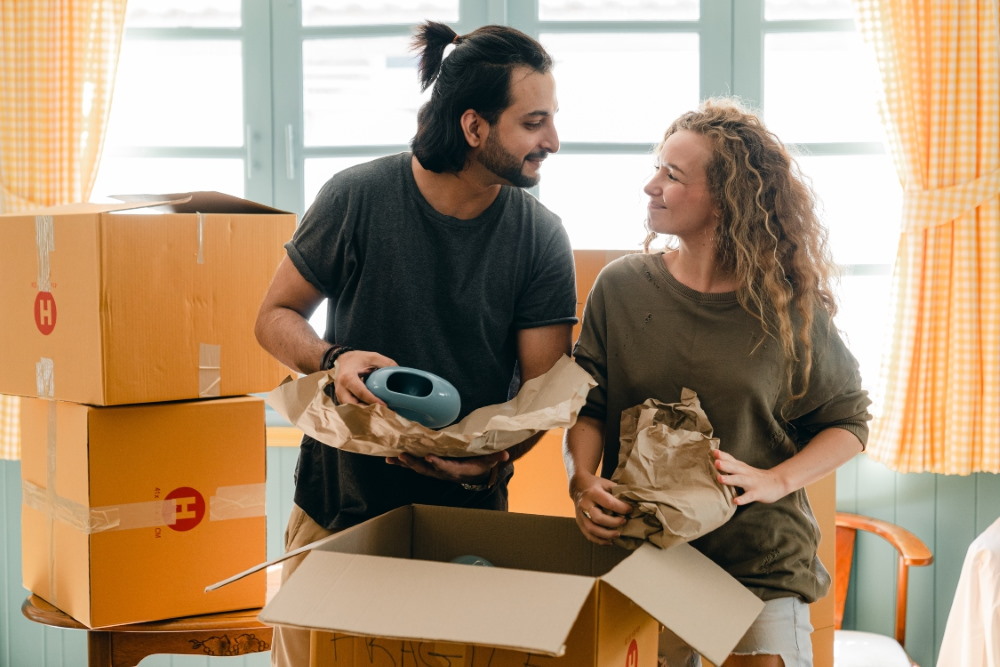 The COVID-19 pandemic has forced millions of people to stay indoors, and some countries are still under a strict lockdown in order to stop the spread of the virus. While you might think that moving is not an option right now, sometimes unexpected circumstances demand that you find a way to relocate quickly. Perhaps you got a better job across the country, or maybe you always dreamed of relocating your family abroad and you've finally found your ideal home – whatever it may be, you shouldn't let the pandemic stand in your way.
That said, it can be very difficult to plan everything during a pandemic, and declutter your home in time so that you pack in a smart and efficient way before the big date. That's why today we'll be going over the key tips you need to implement in order to make long-distance moving a breeze despite the odds.


Check if the pandemic affects your move
The restrictions imposed by the pandemic will vary greatly depending on where you live now, and where you plan to move. If you want to organize an efficient and effective move, then you have to stay on top of the latest COVID-19 trends and monitor how different local governments are reacting. If you're moving abroad, then you need to wait for the travel bans to get lifted and your destination to be safe for a relocation.
If your local area is under lockdown right now, then all you can do is follow the trends and wait. You can also get in touch with your local police station and city hall to ask for a special relocation permit if you need to move in a specific timeframe.


Start planning months in advance
Even though local regulations and restrictions can change overnight according to the COVID-19 trends, that doesn't mean that you shouldn't start planning your move months in advance. After all, moving long-distance, whether cross country or abroad, is a challenging task. You have to make sure that everything is ready to go and that you have organized every aspect of the move on your end, as well as at the destination.
The last thing you want is to rush such a challenging task, because that will only add stress, inevitably cause setbacks and financial waste, and it might even stop you from moving altogether. Be sure to research and get all the necessary paperwork, get in contact with the best movers so that you can narrow them down in time, and work closely with your contact at your new destination to make sure everything is ready to accommodate you and your family.


Hire professionals when moving long distance
It should go without saying that a long-distance move is not something you want to handle all on your own. If you are relocating not just your family but also all of your valuable possessions, then you need to ensure that everything arrives at its new destination safely and quickly.
This is why moving cross country efficiently is best done by employing a reliable moving company that specializes in these long-distance moves, and is able to accommodate all of your needs. You should choose a mover that can guarantee the safety of your belongings, and can provide you with everything from car shipping to packing, and from international shipping to storage, tracking, and more. This way, no matter where you're relocating to, you always know that your stuff is safe – your job is to simply fly in and get settled in your new home.

Make sure the new place is ready
Of course, it's not just about organizing your move, it's about organizing and prepping everything for your arrival. This is especially important for long-distance moving if you want to avoid any nasty surprises when you arrive, or when your mover relocates all your belongings. You need to have an on-site contact like a property manager to get the new place ready for your arrival, and take care of all organizational aspects of the move on their end. This way, you'll know that you can relocate safely.

Adhere to COVID-prevention measures
Last but definitely not least, make sure to adhere to all COVID-19 prevention measures if you want to move safely and stay on the right side of the law in the process. Choose a moving company that follows and implements all COVID-prevention measures and make sure to choose a safe airline when you're relocating your family. This will ensure that your move goes smoothly and as planned, and you avoid any potential fines in the process.

Wrapping up
Moving abroad or cross country might seem like an impossible task during the pandemic, but there's nothing you can't achieve with some meticulous planning and preparation. Use these tips to organize an efficient long-distance move in 2021.