Written by

NewsServices.com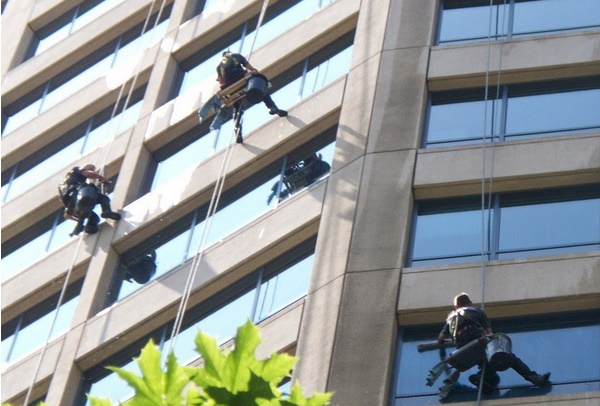 Despite several safety limits and protocols, the number of mishaps in high-rise buildings in Australia seems to increase.
In Australia alone, working at heights is considered a high-risk activity, and contributes to a rather large number of deaths and injuries. 
This has caused not only untimely deaths but also has left people with permanent disabilities. Thus putting their careers and families in a pitfall.
Did you see the stats?
Over 20 individuals died from working at heights across tall buildings at construction sites and other structures. Also, over 15 people died falling from ladders.  
An inspection revealed that injuries from working at heights between 2015 and 2019 in Australia have reported dangerous numbers.    
So it has become a threat to many workers and also to the companies.
This deserves prompt attention.
In this blog post, we dig deeper into practices that can prevent mishaps while working at heights across Australian skyscrapers.

Using the right kind of protective gear:
When working at such heights, operation of protective gears in all forms becomes entirely imperative. Taking the elements like site location, duration of work and frequency into evidence, one can work out the equipment required.
For example, if work takes a couple of hours or more, it can be permanent. The location confirmation will ensure proper gear usage in case of skepticisms. For instance, a work location that measures somewhere between six and fifteen ft. requires one to appoint a specific work area and gear up for peak security.

Use of  Anchor Points and Railings:
Anchor points play another significant part in height safety installation.
It should be a structure designed and finally ratified by a professional engineer for the calculated load-carrying capability. 
Railings are highly proposed for protection equipment among all other safety gears. The workers don't need any prior training for perfecting this. 
Depending on rooftop styles, distinct railing types have been constructed like non-drilled railings, parapet mounted railings and metal roof railings. 
Besides these, people should check for a working roof fall arrest system and dynamic adaptation to rope access training for all workers.

Lifts:
You might have bumped into many cases of defective boom lifts at elevations that lead to catastrophes. These faults are a great threat and thus must be settled as soon as viable. 
Lifts are one of the most effective workplace safety gears one must grasp.
People often try to fold their lanyards right around the railings, which are deadly as a nightmare. Therefore, these ends must be tied rigidly with anchor points.
Individuals using scissor lift should invariably close the gates, or you might welcome life threatening hazards.

Lanyards:
Workers depending on the elevation of high-rise buildings in Australia are expected to work with decent lanyards. Without these tests, risk factors might go up. 
There are no identical conditions in safety. Thus, you must flip away the intention of making a venture in an ideal quantity lanyard and prefer a more sturdy sort for maximum stability.

Ladders:
Ladders can be slippery specifically when working at heights is associated. People assume that they have the proper stability with ladders just when they meet an accident. 
Using ladders at home ranges from the one in construction sites.
As a thumb rule says, it is expected by an individual to hold a three-feet extension past the ascending level, and a 4:1 ratio for the rise and run.
Try to keep a three-point connection with your ladder. 
Ladders can vary depending on use. Namely, step-ladders, fixed variants are twenty feet high. To ensure safe handling of ladders safety systems, they should enclose lanyards, harnesses and a cable rail working as a steep lifeline. 
Do not scorn the ladder safety gate and mandatory fall protection to curtail risk levels. 

Also Read - 7 Safety Tips For Working At Australian Skyscrapers

Final Thought
These safety tips must be followed in accordance with the height safety systems Australia,  to keep themselves and their co-workers safe. Ensure to check Australian building standards and accordingly train workers to fight risky situations.